---
Nice to meet you Brian's son, do you have a name? Lovely looking car but I have to say I prefer the older B5. They were built in less numbers, are easily quicker with a map and look more aggressive IMO.
Have a look at the problems with the new B7 of carbon building up in the engines. They only put out 380 on a dyno because of it. Not one, all! MRC Tuning now 'de coke' them and get them putting out the proper power and more, they have also supercharged some to 550 BHP. YouTube MRC RS 4 supercharged, they are very quick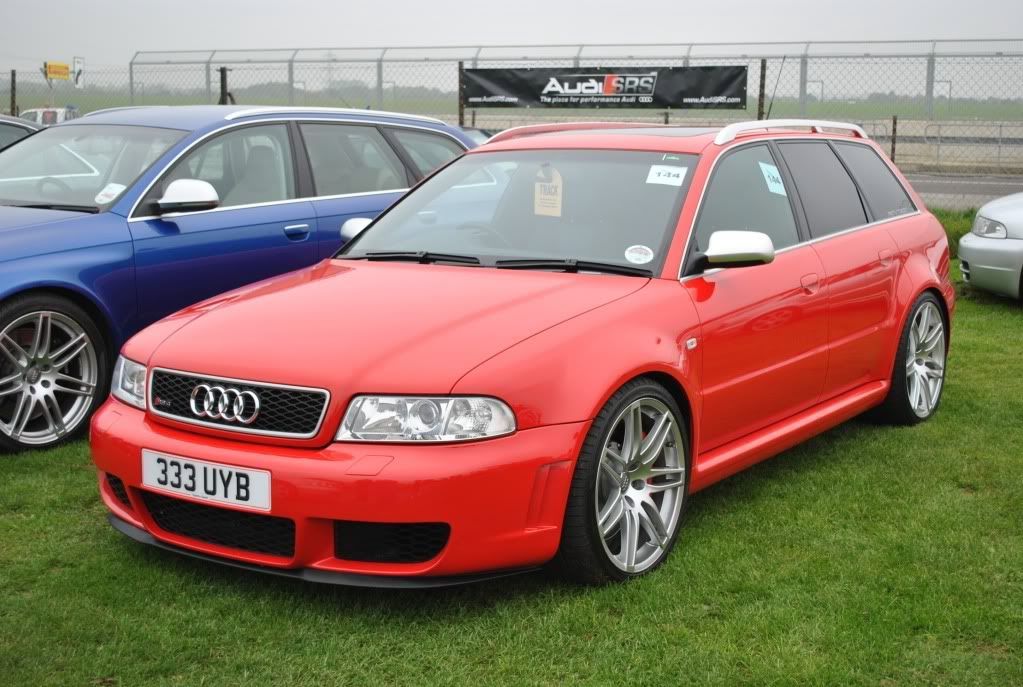 My dream car, and Ben has a gorgeous black one at Revo debadged with colour coded mirrors. I wanted to buy it!!
P.S I love this thread
http://www.lancerregister.com/showthread.php?t=242257
__________________
2009 Audi RS 6 Saloon V10 - 420mm Ceramics, Keyless, Soft Close, Adaptive Cruise, Glass Sunroof, Blinds, Twin Pane & UV, Freeview & DAB, High Beam Assist, MTM bits, Audi Exclusive Bits, MRC, Milltek, GYEF1 ASY2's, Bluetooth streaming music to AMI mod - 753 PS/1021 NM
2016 Audi S3 Saloon, Sepang, S-Tronic - B&O, Tech Pack etc... Company Car
1995 Audi A8 4.2 V8 quattro Sport - Bose, Solar, Blinds