I have for sale a widescreen instrument cluster for the S8 D3. I removed it from my '08 S8 when retrofitting ACC to the car. The part number is 4E0920951M and was manufactured in 2007. As such, it has the needle sweep, as well as the speed in the centre display. Attached photos show the widescreen display in operation.
Please note that this is a UK spec instrument cluster, with the speed marked in MPH, as well as KPH. Also note that component protection is inbuilt and this will require removal when installed. I have also included a photo of what it will look like with the component protection active.
It also has the little roller blind thingy at the bottom for when you adjust the steering column, and I can throw in the steering column switchgear as well that I replaced in the S8.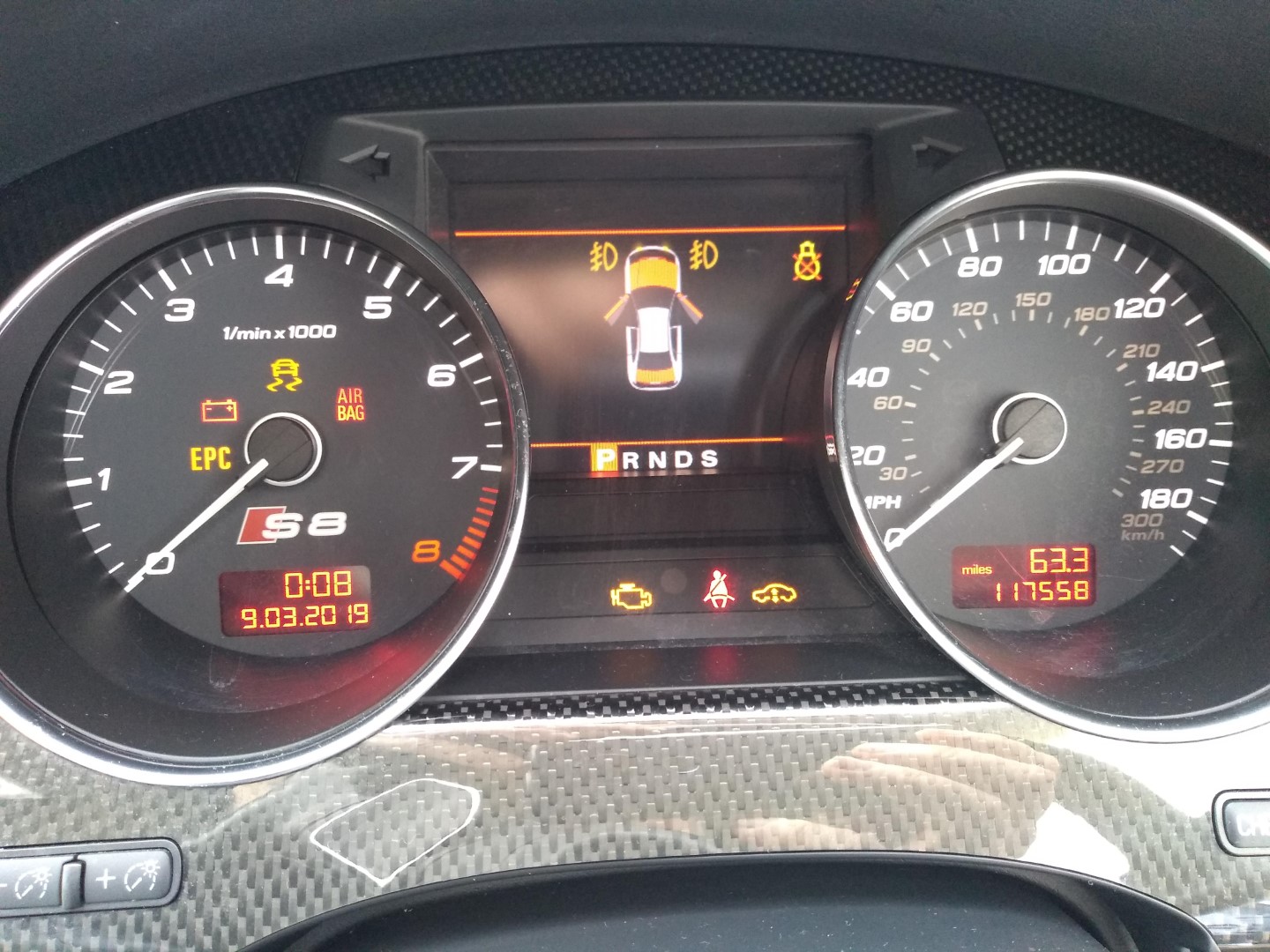 __________________
2001 A8 D2 FL 3.7 Q
- LPG Conversion, Engine: AKC, Gearbox:FBB, Colour:LY5X Aqua Blue pearl effect, Interior:WJ light beige/dark beige valcona leather with burr walnut inserts
My DIY jobs
-
Replaced alarm horn
,
Replaced Coolant Temp sensor
,
Updated RNS-D firmware
,
Installed Reversing Camera and Digital TV
,
Dashcam Installation
,
Retrofitted Rear Blinds
,
Auto-Dimming Rear View Mirror
,
Chrome Boot Struts
Sold!
2008 S8 D3 5.2 V10
- Engine: BSM, Gearbox:KLW, Colour:LY7F Suzuka Grey Pearl Effect, Interior:Black/Black with Silver/Black valcona leather with carbon atlas inserts, Bang & Olufsen, Heated windscreen, Soft-close doors, TV, DAB, AMI, Quad Zone, Auto Boot, Auto dim Mirrors, Keyless entry, PDC with rearview camera, AFS II Headlights
My DIY jobs
-
Fan Jet Windscreen Washers
,
Retrofitted Electric Side Blinds